Water is revered for its invigorating and restorative powers.
The hypnotic sound of water cascading over the rocks and into the spillway appeals to all your senses. A backyard waterfall becomes the focal point of your landscape, adding the tranquility of nature to your backyard. With this System, a waterfall can be designed to your exact specifications.
Our amazing water features can even be combined with a Koi Pond or directly into your swimming pool.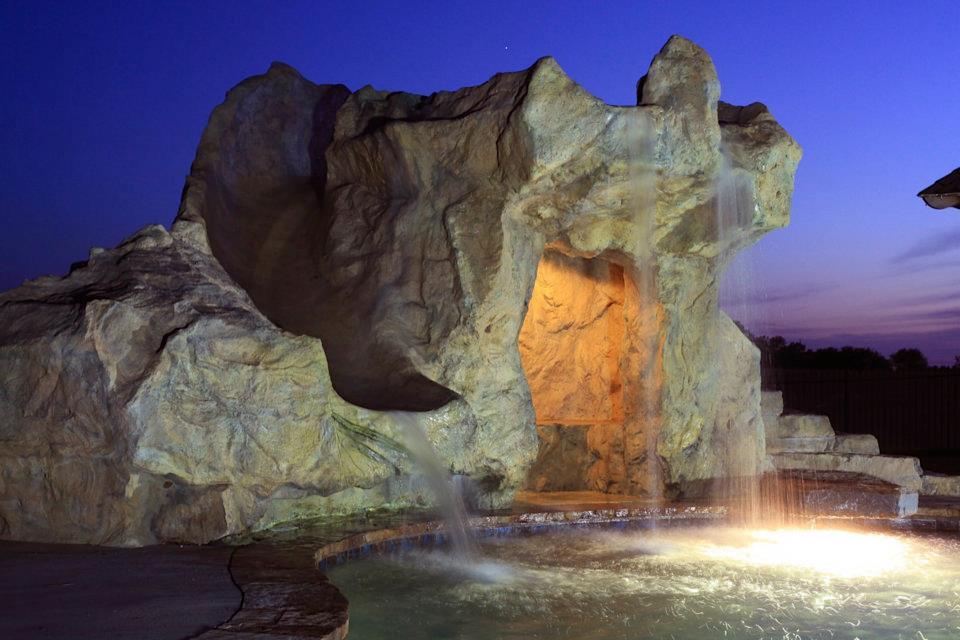 MasterStone Hardscapes is based in Weldon Spring, Missouri and serves the entire greater St. Louis area including St. Charles County, St. Louis County, Jefferson County Franklin County, and Metro East Illinois. We're willing to travel, too! Contact us about projects inside or outside our local area.