MasterStone®'s technique for building retaining walls has been carefully developed over years of experience with concrete. The finished product is durable, affordabe, and customizable to any landscape. It is unlike any other method available. 
MasterStone®'s retaining walls are the strongest walls on the market today!
MasterStone® Retaining Walls vs Concrete Block Retaining Walls
A typical concrete retaining wall block contains hundreds of individual blocks that make up the retaining wall and are placed on a "cold joint", which can cause the blocks to fail from the pressure behind the wall or from freeze/thaw cycles.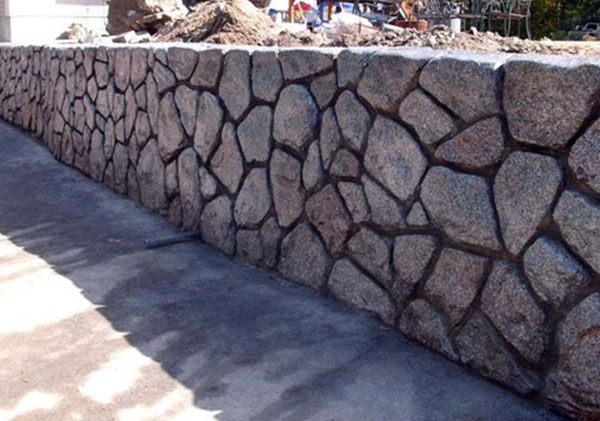 MasterStone®'s retaining walls are engineered! That means all proper requirements to construct your retaining wall are done so that it is safe and will provide years of enjoyment! Our engineered retaining walls are built on a footing, and are monolithic; meaning one complete continuous piece of concrete, carved to your specifications to look like real stone verses hundreds of individual blocks that can fail! NO COLD JOINT WITH OUR WALLS!
MasterStone Hardscapes is based in Weldon Spring, Missouri and serves the entire greater St. Louis area including St. Charles County, St. Louis County, Jefferson County Franklin County, and Metro East Illinois. We're willing to travel, too! Contact us about projects inside or outside our local area.