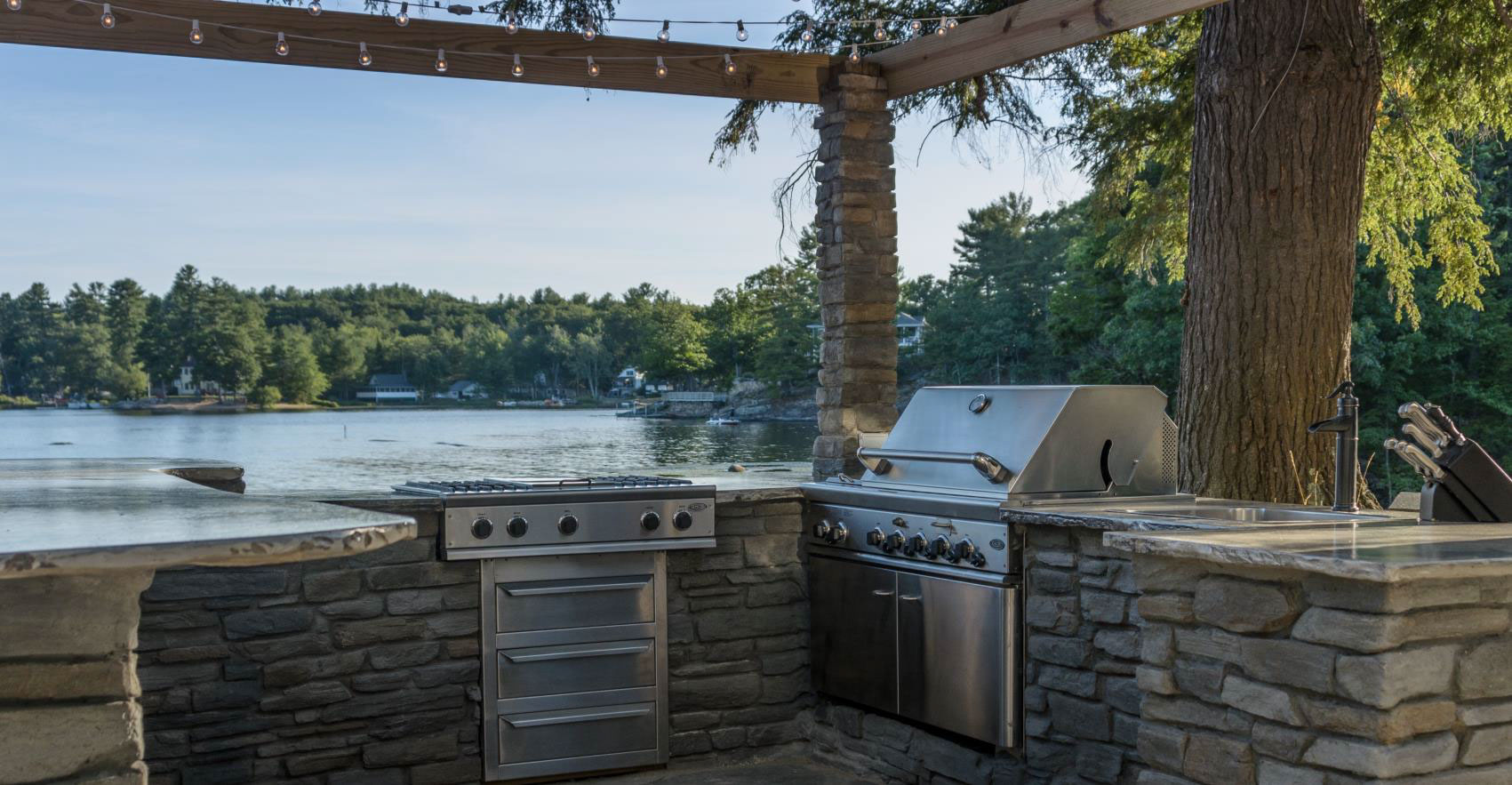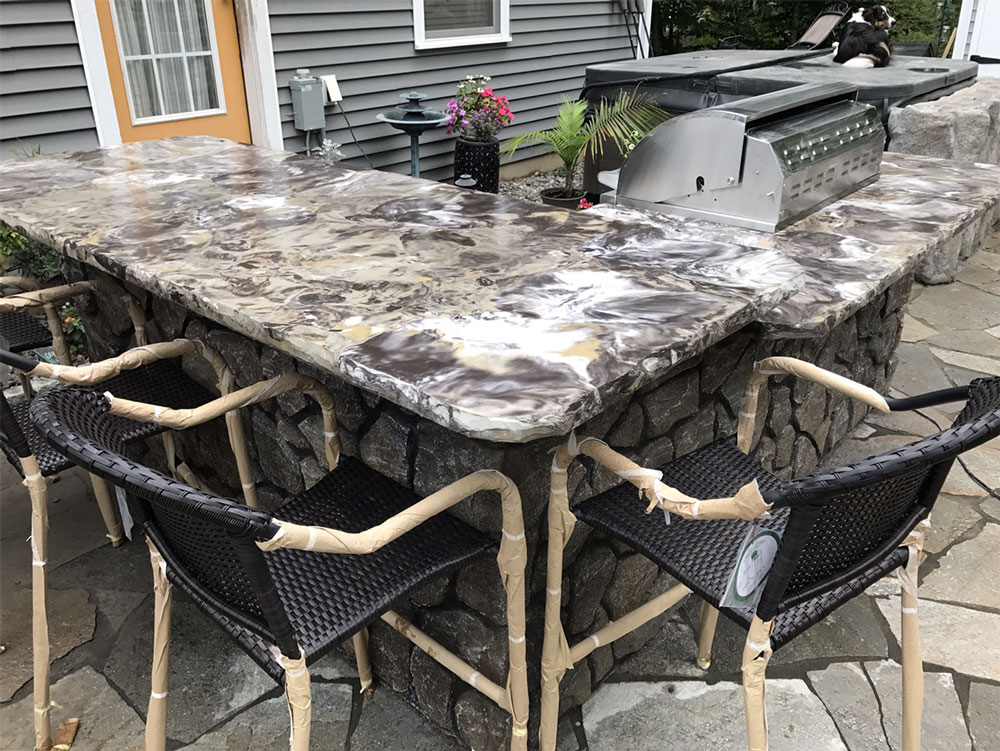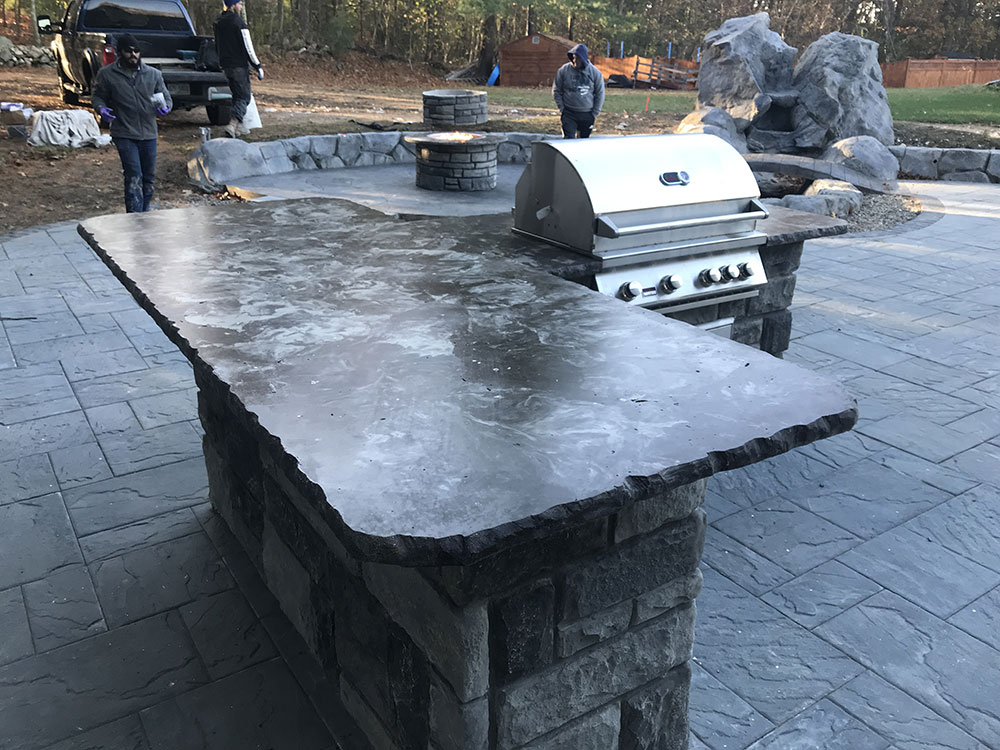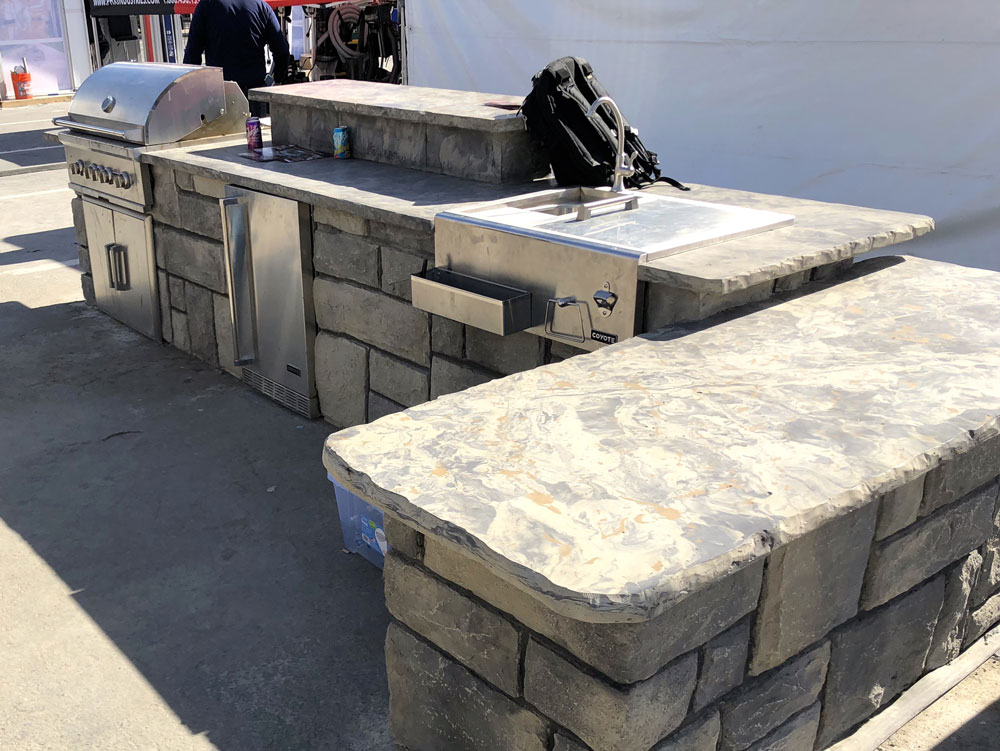 Grilling up food in your backyard or patio is an integral part of outdoor living, and the outdoor kitchen is the "heart" of the outdoor room. These rooms have become a fixture in the backyard. An outdoor kitchen can turn backyard barbeques into a year-round activity with friends and family. MasterStone Hardscapes specializes in outdoor kitchen design and construction.
Outdoor Kitchens
Outdoor Bars
Outdoor Grills
Pizza Ovens
MasterStone Hardscapes is well known in our hometown St. Louis for our outdoor kitchens, grills, and bars. From a simple built-in grill and countertop to a fully-equipped outdoor kitchen with all the bells and whistles, our outdoor kitchen designers and craftsmen will listen to your needs and ideas and work with you to create the outdoor kitchen of your dreams.
Outdoor Kitchen Design
Your outdoor kitchen addition should be well thought out. When building an outdoor kitchen, you want to consider the size of your patio, deck, or space where the outdoor kitchen will be located. It is important to make sure that the outdoor kitchen footprint is proportional to your space, providing enough room to walk around and congregate.


The three most common outdoor kitchen configurations are Straight, L-Shape, and U-Shape.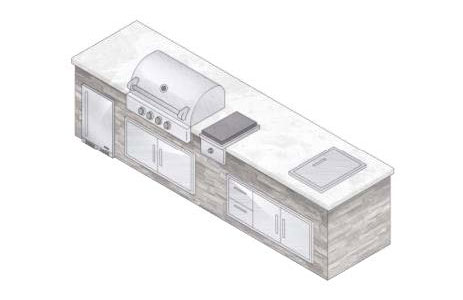 Straight Island – S-Series
Straight outdoor grill stations or islands are perfect for small spaces. They can be built on patio's perimeter or along an existing exterior wall. You can also add a detached, parallel bar or refreshment station.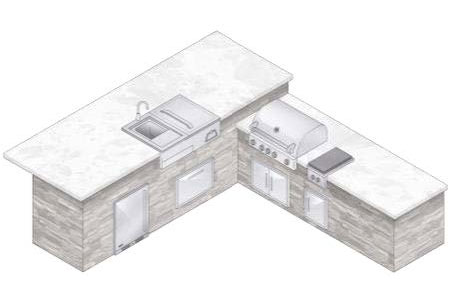 L-Shape Bar-Island – L-Series
L-Shape outdoor kitchen/bar-islands, similar to a Straight island can work well in small to medium size spaces and can be located on the perimeter of a patio. L-Shape layouts are a great way to add convenient prep and bar space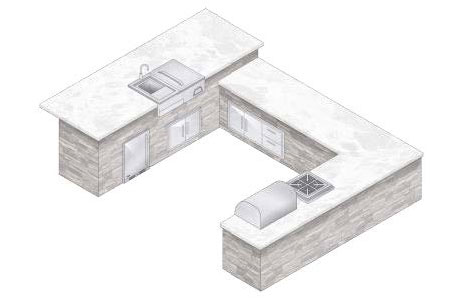 U-Shape Kitchen – U-Series
U-Shape outdoor kitchens are the ultimate in prepping, cooking, and entertaining outside. A U-Shape requires a medium to large space. The U-Shape also offers convenience of all appliances, utilities and components in one place.
Additionally, you will want to consider an aesthetic look that will complement your existing landscape from home. Our kitchens come in several timeless stone profiles: Ledge Stack, Dry Stack, and Random Rock, all with a number of different color options.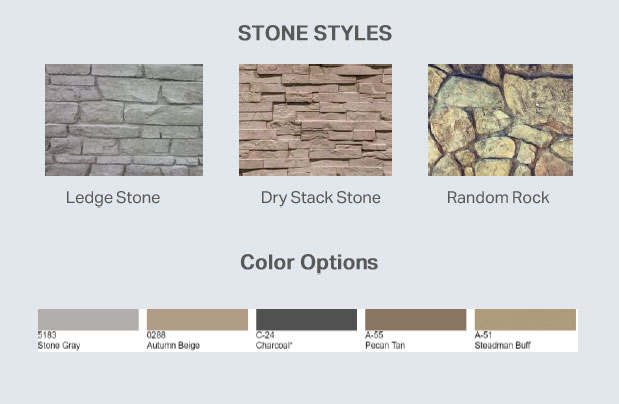 Outdoor Kitchen Construction
It is important to consider the environmental stress and climate when building an outdoor kitchen structure to house your grill, appliances, and storage. Using materials engineered for the outdoors is critical to long-term durability and enjoyment.


The ClifRock Panel System: A Better Way to Build Outdoor Kitchens
MasterStone Hardscapes utilizes ClifRock Panel Masonry Technology for the construction of outdoor kitchens, bars and grills. ClifRock Engineered Stone Panels provide the traditional look of stone without the added cost or property disruption. ClifRock offers a frameless panel system made from a polymetric, fiber reinforced, high-performance concrete ensuring strength and performance under extreme environmental stresses. ClifRock panel system was designed and engineered to be a faster, simpler and more efficient way to build outdoor kitchen structures.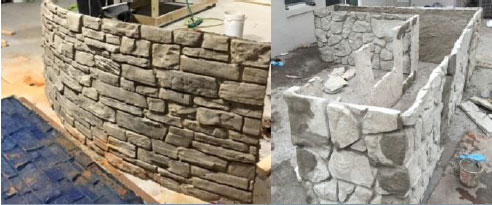 The ClifRock Outdoor Living Construction System is only available through local contractors like MasterStone Hardscapes that are factory qualified, trained, and authorized to offer, design, and install. You can rest assured you are in the hands of a professional and the product is backed by a full structural warranty.
Custom Builds
We custom build outdoor living structures including outdoor kitchens, bars, and grills, custom fire pits, custom water features, custom benches and hardscaping, and much, much more. We will bring to life any dream resort style outdoor living area at a cost comparable to traditional concrete block and build in half the time. Most MasterStone® outdoor living areas are completed in days instead of weeks.
Commercial Outdoor Kitchen, Bar & Grill
Outdoor living isn't just for your backyard! Outdoor kitchens, bars, and grills add serious atmosphere and wow factor to commercial spaces, too. Perfect for restaurants, bars, clubs, breweries, wineries, event spaces, hotels, apartment communities, and more. Learn more about MasterStone's commercial hardscaping services.
MasterStone Hardscapes is based in Weldon Spring, Missouri and serves the entire greater St. Louis area including St. Charles County, St. Louis County, Jefferson County Franklin County, and Metro East Illinois. We're willing to travel, too! Contact us about projects inside or outside our local area.